Now direct flights from Dehradun to Delhi & Lucknow is making life better for frequent travelers. Dehradun Airport popularly known as Jolly Grant Airport around 22 km...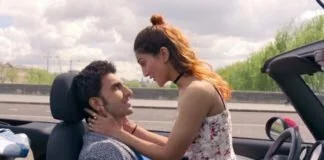 Befikre
रणवीर सिंह और वाणी कपूर को लेकर फ्रांस के पैरिस में फरवरी के करीब 'बेफिक्रे' की शूटिंग शुरू हुई थी. अब शूटिंग खत्म हो...
There are plenty of fun and adventure activities to do in Dehradun for time pass like:TrekkingAdventure enthusiast must go for various exciting trek for trekking from...
कहते हैं एक लड़का और एक लड़की कभी दोस्त नहीं हो सकते। तुमसे मिलने के बाद समझ आया कि लोग भी क्या-क्या बकवास कहते...
Pithoragarh is a hill town located in the eastern most regions of the Himalayas in the state of Uttarakhand. The town was the headquarters...
​ ये सरकारी बस थी भी या नहीं ये तो नहीं पता, मगर इसका किराया बिलकुल सरकारी था। मात्र तैंतीस रूपए। बस में घुसा तो बहुत...